I Mars markerte videregående skolen i Gambia verdens vanndag, med et prosjekt ledet av eleven Muhammed Ogista. Han har skrevet et brev angående dette prosjektet, som du kan finne under bildet: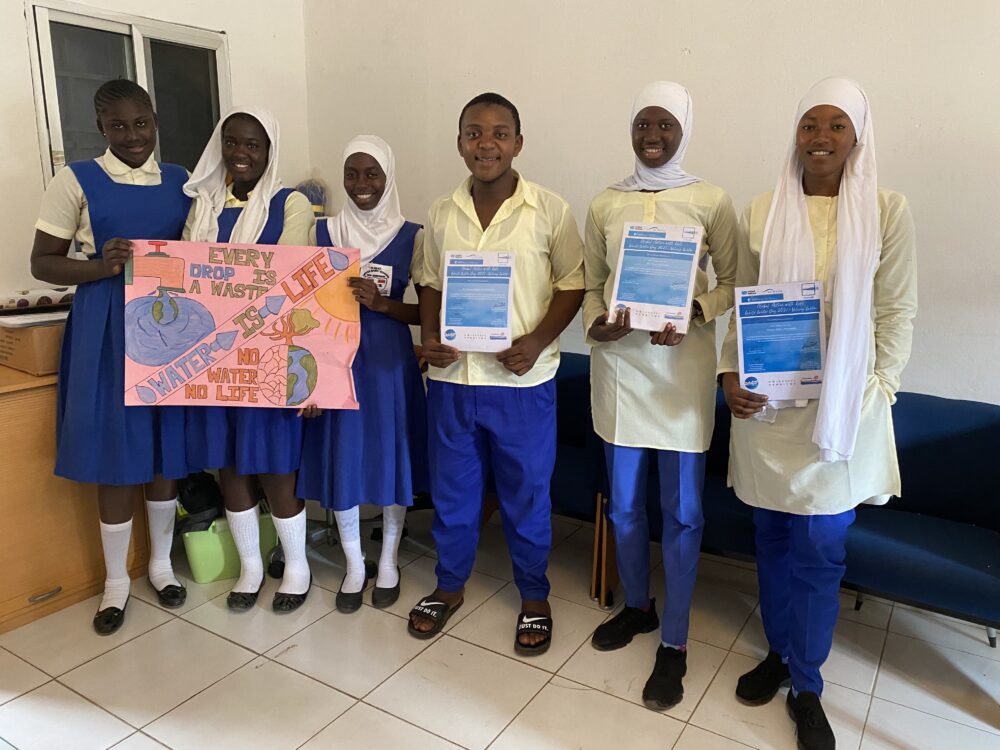 World water day is celebrated every 22nd of March annually, this year United Nation in collaboration with UNLEASH Ambassadors EU region Global Action with Kids the programmed was coordinated by Dr. Sisira S. Withanachi a senior research fellow/project manager at the university of Kassel in Germany. It was an online event set-aside to celebrate world water day 2021. The theme for this year's celebration was valuing water; the focus and voice were the kids all over the world.  In The Gambia only one school was selected to represent the country and that was ABC Upper and Senior Secondary School new Jeshwang, different countries were invited too, like: Ghana, Indonesia, Palestine, Vietnam, Nepal, Georgia, Mongolia, Azerbaijan, Germany, Mexico, Sri Lanka and others. The program was moderated by Muhammed Ogista a student of ABC Upper and senior secondary School New Jeshwang in the Gambia, Tharuki – a student from Sri Lanka, and different experts were invited to come and make a short presentation on the topic "valuing water" like Mr. Hans Roth a local politician from the grassroot local governance body in his hometown in Kassel in Germany, Dr Engin an earth scientist by training, Dr. Olcay a global leader in water policy etc.
ABC Upper and Senior Secondary School presented different activities including a debate on the topic every drop of water is a waste or not, a song on the importance of water, a drama and a short poem during the program.
The program ended by a take home message and vote of thanks by the moderators Muhammed Ogista, a student from The Gambia, and Tharuki, the student from Sri Lanka.